Schramsberg Crémant, 2015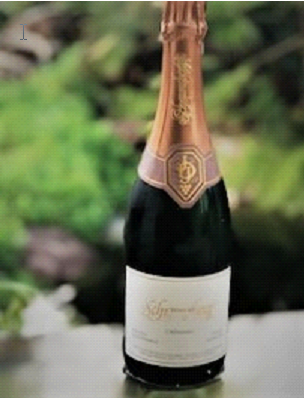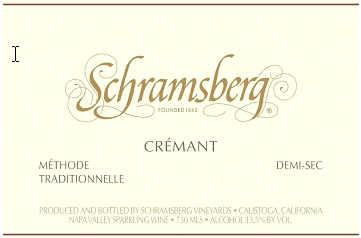 Schramsberg is a true favorite for the longevity the label has endured in Napa Valley, for the unique grape blend, and for the rich, vibrant and surprising flavors of ripe apricot, pineapple, beeswax, and allspice in this California Sparkling Wine. . How often do you try a "Crémant"style of wine, French for creamy? How often have you had the chance to experience the grape varietal, Flora? The grape blend is 67% Flora, 19% Chardonnay, and 14% Pinot Noir; a flavorful Napa Valley twist on the traditional French Champagne blend.
White Flora was created in 1938 by Dr. Harold Olmo in California. It is a cross of Semillon and Gewürztraminer and is in minute production. Most of the grapes go to Schramsberg. Semillon traits can include beeswax, lemon curd, honeycomb, and adds body and richness to the wine. Gewürztraminer has traits of lychee, honey, ginger, and allspice, and also has low acid and adds richness to the wine. Add Flora to the traditional Chardonnay and Pinot Noir Sparkling blend, and you have a refreshing incarnation that will become your go-to sparkler.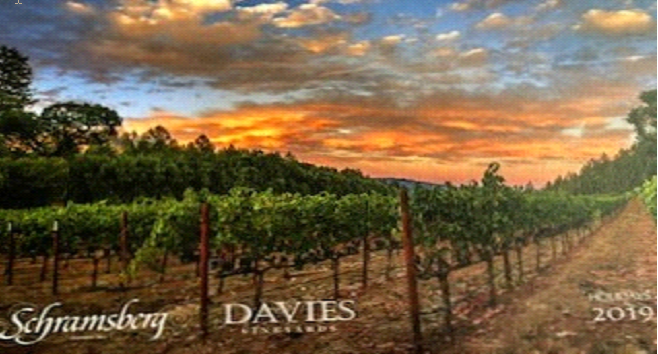 Schramsberg estate originated in 1862 by German immigrant, J Schram, who brought his talents for winemaking from his homeland. Unfortunately, prohibition forced the family to leave the business. The estate was resurrected by Jack and Jaimie Davies in 1965. This historic player in the Napa Valley wine scene is now led by their son, Hugh Davies. They have also added wines under the Davies label, including red wine varietals.
Pair this sparkler with spicy appetizers, like pot stickers or hot wings, or desserts like crème brulè, spice cake, or lemon cheesecake. It is worth noting that President Nixon served Schramsberg as a toast to peace with China in 1972. I hope you enjoy it as much as President Ronald Reagan, who also served it in the White House. President Trump poured this wine for French President Macron at their meeting. Wine Enthusiast gave this wine a 93 rating.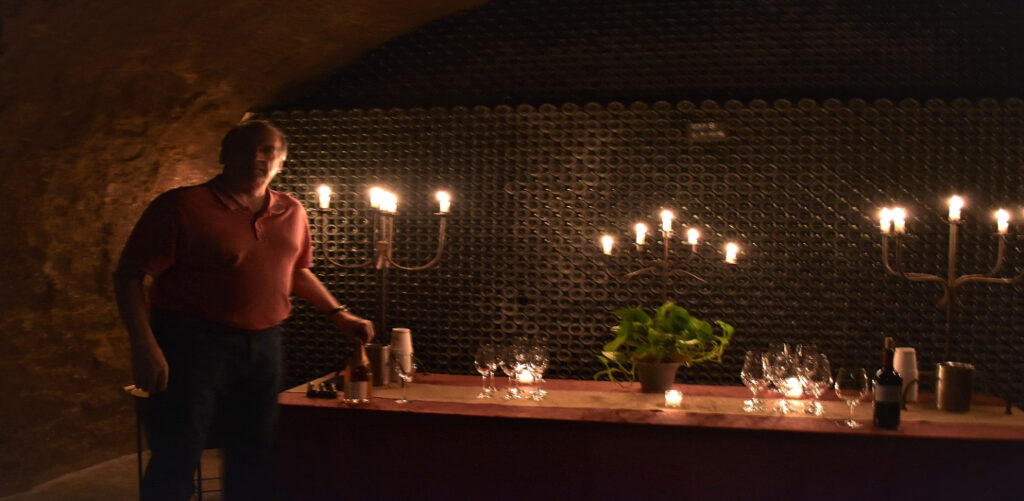 This was the tasting tour we took in the wine caves below the property. There are 2.7 million bottles aging underground in the volcanic rock, covering 34,000 square feet. I encourage you to visit the beautiful grounds of Schramsberg/Davies at 1400 Schramsberg Rd., Calistoga, CA. Contact them to make an appointment at 800-877-3623 or [email protected]
http://www.schramsberg.com for more info.
SomSisters appreciates any comments on articles at [email protected]
THANK YOU for visiting our page!
No Comments