Joseph Drouhin Gevrey-Chambertin vs. Domaine Serene Evenstad Reserve
Joseph Drouhin
Gevrey-Chambertin
Burgundy, France
Domaine Serene
Evenstad Reserve
Willamette Valley, OR

Côte de Nuits, Cote d'Or
2015
Pinot Noir
Dundee Hills
2015
Pinot Noir
Drouhin Family
Grace & Ken Evenstad
1880, first bottling
$68/Bottle avg.
13% alc
1990, first bottling
$67/bottle avg.
14% alc
Maison Joseph Drouhin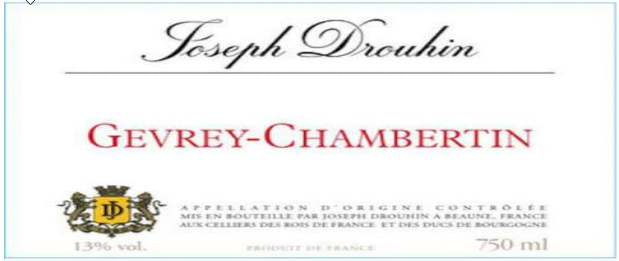 Aroma: black cherry, blackberry, liquorice, leather, nutmeg, oak, & earth
Flavors: silky red cherry, dried cranberry, potting soil, with finish of vanilla
Soil: Lean and chalky, with a red-brown layer of clay marl
The Drouhin family has deep roots in one of the most famous subregions of the Côte d'Or, the Côte de Nuits. Gevrey is a small village in the northern area of Burgundy(Bourgogne), and is home to nine grand crus in the area. These heavy hitters really punch it up here. I generally feel that Pinot Noir has "feminine characteristics", but these wines have boldness, with rich flavors of black fruit, black licorice, forest floor, musk, mushroom, and candied fruit. Regional power in a glass!
This wine is aged in 20% NEW French Oak barrels for 14-18 months. The pinot noir grapes are planted for low yield, for high intensity. Expect to cellar for 5-20 years.
Visit their property in the Dundee Hills of Oregon's Willamette Valley! The great-grand daughter of Joseph Drouhin, Veronique, can be seen in the cellar! We just missed her on the rainy April day that we visited. Take the tour and the tasting! This location is where we purchased our Gevrey-Chambertin. They have BOTH their Oregon wines(Domaine Drouhin Oregon- "DDO") and some of their French wines.

Domaine Drouhin, Willamette Valley, Oregon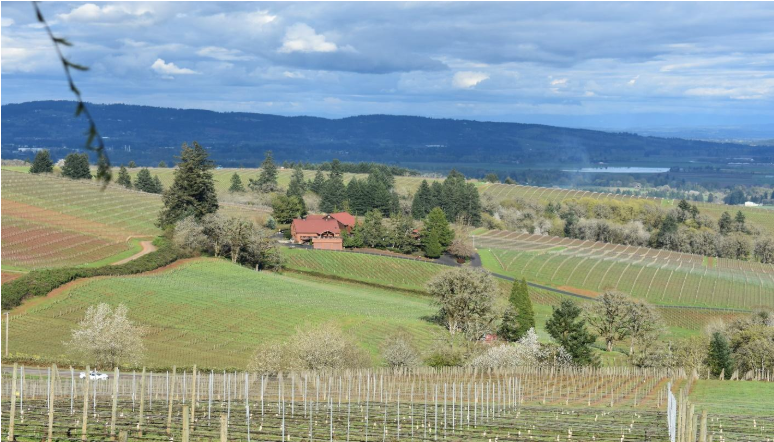 Domaine Serene Evenstad Reserve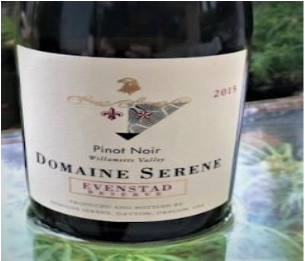 Aroma: Elderberry, dark cherry, sandalwood, leather, mushrooms
Flavor: Plush and succulent dark fruit and cherries, herbs, earth, and cola
Soil: "Jory"red clay and volcanic soil deposited from Glacial Lake Missoula
2015 Evenstad was rated 94 by both Wine Spectator and Wine Enthusiast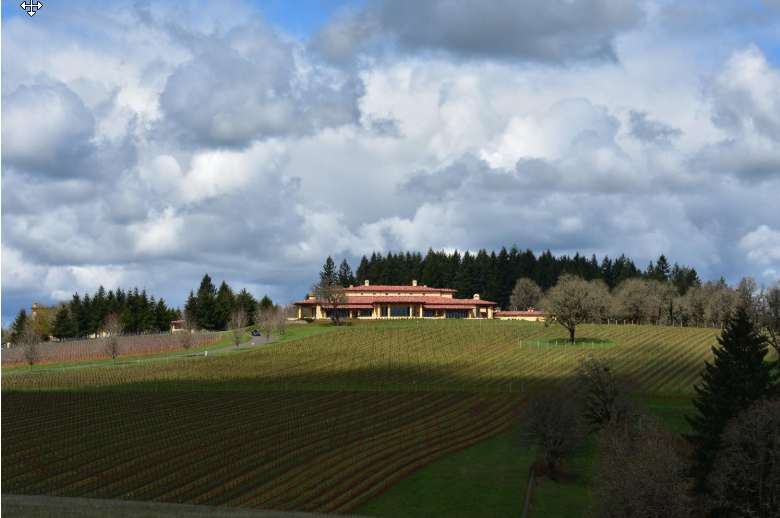 Purchased in 1989, Grace and Ken Evenstad left the world of pharmaceuticals and became owners of 42 acres of land they called Domaine Serene in the Dundee Hills subregion on Willamette Valley, Oregon. They had always enjoyed and respected the pinot noir of the French Burgundy region; it was a natural step. They had so much faith in the area's terroir, that they purchased the property without fully seeing the expanse. It was a foggy day, which obstructed the view. We visited on the same type of day in April! Always the visionaries, they are constructing a new facility for creating sparkling wine that will debut soon.

The flagship of Domanie Serene, Evenstad Reserve, spends 17 months in 60% NEW French oak, and created a true "luxury brand" of pinot noir from Oregon. And the awards for this wine received international acclaim. Wine Spectator Magazine awarded this wine #3 in the world for 2013. The 2014 Evenstad Chardonnay was named the #2 wine in the world for 2016. This meant that Domaine Serene was the first winery to receive a red wine and a white wine in the top three top 100 wines of the year from around the world. They continue to gain recognition for their wines, their vision, and their philanthropy. They received the Distinguished Service Award from Wine Spectator in 2018.

In 2015, the Evenstad's purchased Château de la Crée in the Côte d'Or region of Burgundy, France. That makes them neighbors with Maison Drouhin in both Oregon and Burundy! This is a fun comparison, because the creators of both Pinot Noirs in this Wine War are influenced by the same terroir in two different regions. Different, yet the same.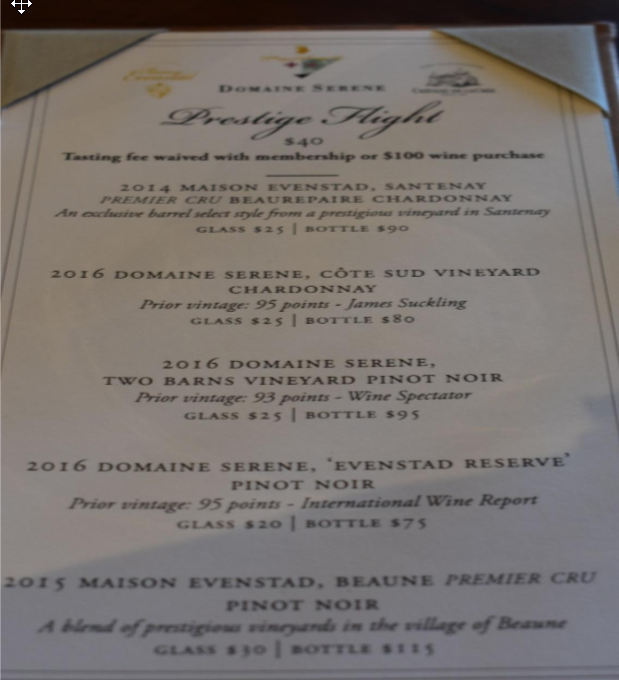 No Comments